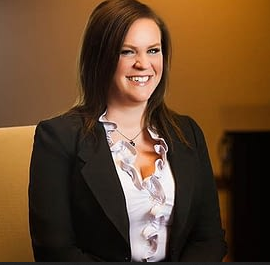 By Family Attorney Ashley Balicki
I wanted to give you some guidance and general advice on Co-Parenting During COVID-19, if you and the other parent every have any issues, consider consulting with a divorce lawyer for any legal assistance you may need.
1. Decision-Making: If you, a member of your household, or your child are diagnosed with COVID-19 immediately advise the other parent. Do not hide this information. Communicate with your child(ren)'s parent and agree on uniform practices in both households. For example, parents should confer with one another and agree upon uniform practices with the child(ren) in each household such as not having play dates or having children visit others outside outdoor activities at each home and communicating with extended family members via telephone/FaceTime. If you must convey information or diagnoses to your child that may alarm or upset your child, speak with the other parent to create a joint message before speaking with the child.
2. Parenting Time: Use common sense, if a member of your household is known to have had contact with an infected person or the children were known to be infected in one household, communicate this to the other parent. Agree on where the children will remain during this time if it no longer makes sense to abide by the court ordered parenting time plan for safety reasons. It is unlikely courts will penalize parents for alternating their parenting time schedule as a result of safety measures taken to protect the child(ren).
3. Childcare: Parents should confer about childcare needs based upon their respective work schedules and work to provide care themselves rather than bring in third parties unless absolutely necessary. You can also check out our new favorite resource for all things related to nursery set up at foryournursery.com.
4. Adaptation: Be reasonable an adaptable. These are hard and stressful times on everyone. The changes brought about because of public safety issues and concerns are temporary. Put your child's safety first and keep on keeping on.
5. Make a Record: If parenting time is at variance with the court ordered parenting time, keep your own record of how the arrangement came about, when it was agreed upon, and what the new arrangement is, and how long it is to last. Then, to avoid misunderstandings, confirm it in email to the other parent. This might avoid real and current case confusion, or a later claim that there was no agreement to a different one.
6. Medications: Make sure each household has an ample supply of any medications the child(ren) may need for the potential period of altered circumstances.
7. E-Learning: Long term e-learning practices are new for many parents. Be sure to stay on top of your children's daily work. Communicate with the other parent about the child's schooling. If one parent is better suited to address these responsibilities by virtue of their work schedule, consider allowing that parent to perform this function daily.
8. Travel: Consider canceling spring break plans, which may be involuntary as the situation unfolds.
9. Child Support: If you experience financial difficulty during this time as a result of job loss or temporary loss of income, a child support modification may be warranted. Please contact us if this becomes an issue.
10. Emergency Matters: Understand that disputes and issues that might arise regarding your child(ren) are going to have to be resolved in some many other than going to court. Rapid access to the court and the ability to obtain a hearing will be severely diminished for some time. It may be necessary to have counsel confer, mediate by phone or video conference, or take other creative steps to arrive at an amicable solution.
Questions: Inevitably as you navigate this path, questions will arise. Please do not hesitate to contact us with any questions you may have, either by phone at 720-487-1726 or fill out our contact form here.